March 12 to June 5, 2010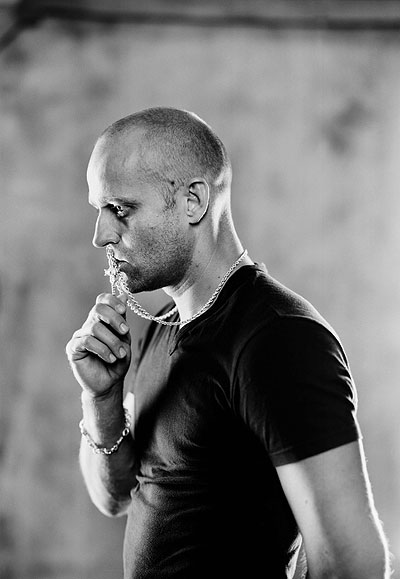 From March 12 to June 5, 2010, Hilaneh von Kories Gallery in Hamburg is going to present "Familiar Strangers", an exhibit with black and white images by photographer Jim Rakete.
Jim Rakete, born on New Year's Day 1951, took his camera and threw himself into the fray of rock concerts, student-run unrest, theater rehearsals and movie sets, when he was still a high-school student in Berlin. By the end of the sixties he was working as a professional photographer for newspapers and magazines and shot album covers for the music industry.
In 1977, he and some of his friends started Fabrik Rakete, a creative arts and multimedia studio, which immediately became an influential management company as well. Fabrik worked with musicians such as Nina Hagen Band, Interzone, Spliff, Cosa Rosa, Edo Zanki, Nena and Die Ärzte while Rakete conveyed the visual language of the music scene to the media.
By the end of the eighties the mission was complete and Rakete made an about-face. With his camera he explored the backstage purview of renowned personalities. Always sensitive and inconspicuous, preferredly in black and white.
In 2007, when he realized that silver-based photography was close to extinction, Rakete decided on an ambitious tour de force. He took an old large format Linhof plate camera to places all over Germany to photograph individuals who left an imprint on the country. Working with natural light only and wretchedly long shutter speeds, without make-up and without Photoshop post-production tools.
Thirty years after the formation of Fabrik Rakete "1/8 sec. – Familiar Strangers" was published as a photobook by Schirmer/Mosel. The images show faces, we seem to know, because we see them on television and in magazines every day. But still, they look different, due to the amount of concentration that a large format camera demands. Thanks to that one eighth of a second, a blink of an eye, a pause, a moment of concentration that today's instant media production has banished from is work schedule, Rakete gets his personal reward: something that looks like a small tissue sample of a person's soul. In all likelihood this will be one of the last projects on such a scale. Because film manufacturers might shutter their production facilities any day.
The people in these images represent a cross-section of Germany's movers and shakers who look like old acquaintances. Which begs the question? Could this project have been done with total unknowns? Probably not, because they do not have a public persona, which could be used as the measuring stick to judge these photographs at face value.
Part of the exhibit are images of Wim Wenders, Peter Stein, Moritz Bleibtreu, Jenny Holzer, Helmut Schmidt, Christoph Waltz und Natalie Portman.
In addition, a series of portraits will be shown which was produced in collaboration with Filmförderung Hamburg Schleswig-Holstein, a governement film funding entity. This segment includes, among others, photographs and personal statements of actors Hannelore Hoger, Martina Gedeck und Kostja Ullmann, who support the movie industry in Northern Germany.
Jim Rakete:
Familiar Strangers

March 12 to June 5, 2010
Vernissage: March 11, 2010, 19:00 h | Laudatio: Franz Müntefering
Opening Hours: Tuesday to Friday 14:00–19:00h and by appointment
Galerie Hilaneh von Kories
Stresemannstraße 384a (in the courtyard)
22761 Hamburg
Tel: +49 (40) 423 20 10
mail@galeriehilanehvonkories.de
www.galeriehilanehvonkories.de